Visas and entry conditions in Cambodia
Visa requirements *

Visa-exempt foreign nationals:

Nationalities subject to visa:


Note: a passenger who does not have Cambodian identity papers (passport or identity card) is considered as a foreign passenger even if he / she has a multi-citizenship.
Types and method of obtaining visas * *

The different types of visa :

Standard procedure in embassies:
* The conditions for obtaining visas, fees and concerned nationalities change regularly. Please check systematically which formalities you are subject to.
Tue 6th June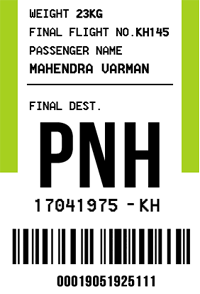 Log in

Contact us

About

2016-2019 AeroportDePhnomPenh.com.